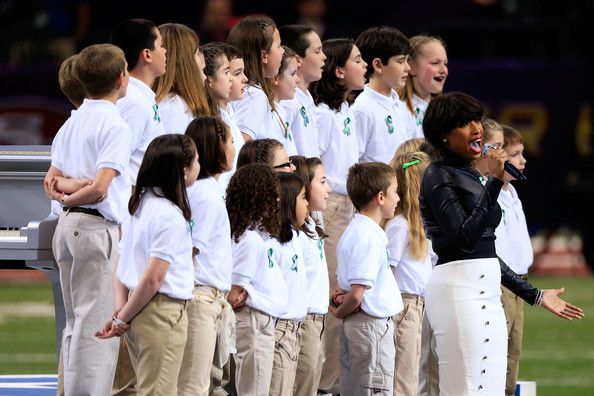 Tonight at the New Orleans Superdome,
Jennifer Hudson
performed "America The Beautiful" and
Alicia Keys
sang "The Star-Spangled Banner" to kick off Super Bowl XLVII. Salute the nation inside....
Earlier this evening, millions of viewers around the world watched as Jennifer Hudson sang "America The Beautiful" with a
chorus of school children
from Sandy Hook Elementary School in Newtown, CT.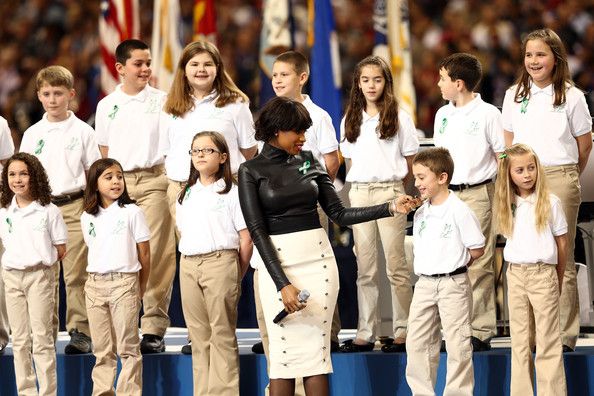 Watch Jennifer with the Sandy Hook Elementary School Chorus here:
And following Jennifer's performance, Alicia Keys gave a very controlled performed of "The Star-Spangled Banner"
prior to the start of Super Bowl XLVII
between the Baltimore Ravens and the San Francisco 49ers at the Mercedes-Benz Superdome.
And just to make it a little interesting, after she sang "...and the home of the brave" she threw in a jazz-tingled rift.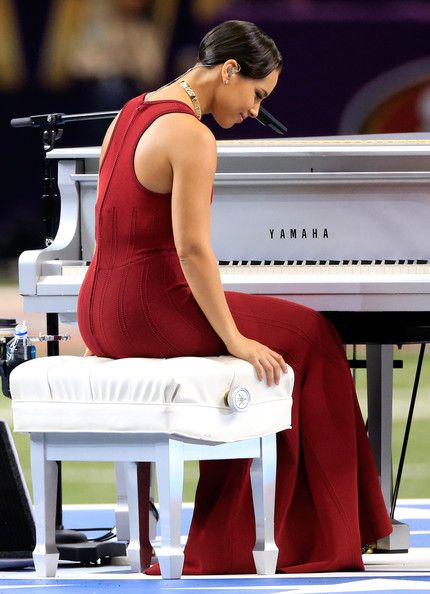 Watch Alicia sing our national anthem below: